For many Boise area dental patients, success is a routine check-up that reveals healthy teeth and no tooth decay. For us at Blaisdell Family Dentistry, success is a stunning smile makeover featuring the best cosmetic dentistry options available, such as veneers, dental implants, teeth whitening, and tooth-colored fillings. We're all about delivering the best general and cosmetic dentistry you can find.
Success sometimes means providing teeth-whitening services to a patient who has been hiding his/her smile for years. Sometimes, success is as simple as helping a nervous patient feel serene during their visit to our Boise family dental office.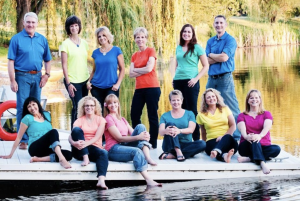 With the latest cutting edge technology (like our cone beam 3D true definition scanner for precise placement of dental implants, and preparation for root canals, and wisdom tooth extraction) we provide the highest quality dental care. Our team is made up of expertly trained, skilled, and caring dentists, with a long history of providing outstanding community dental care. Our goal is to help patients get and keep the most beautiful smiles possible.
We also enjoy providing tooth-straightening for youth and adults. Though these transformations often take longer than cosmetic dental smile makeovers, the results are no less incredible. In fact, our orthodontia patients probably appreciate their straight teeth and beautiful smile more than any of our other patients.
What do you desire for your smile? At Blaisdell Family Dentistry in Boise we want to make it happen; our success depends on your complete smile satisfaction. We would love for you to give us a try. Come in and meet our cheerful team and discuss how we may help you. Don't procrastinate, call us today for an appointment.
Contact Blaisdell Family Dentistry:
Location (Tap to open in Google Maps):