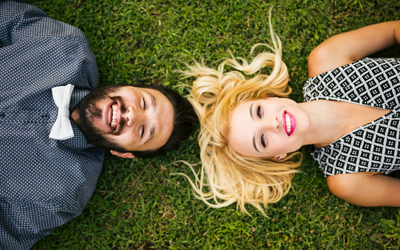 If you're looking for an excellent dental office to fix a cracked tooth, resolve tooth pain, or help you out with other dental emergencies, Blaisdell Family Dentistry is your #1 choice! 
Do My Broken Teeth Need Treatment?
It may not seem necessary or urgent to fix a broken tooth, especially if the chip or crack is not causing any tooth pain or discomfort. However, there are several situations in which the repair of chipped teeth or cracked teeth can actually prevent further damage or infection.
Broken Tooth Repair | Broken teeth should be seen to as soon as possible. 

Our teeth have a hard outer shell of enamel, which protects softer inner tissues. These tissues are exposed when the outer enamel is broken, putting them at risk of further damage or bacterial infection. When any kind of trauma or injury has occurred, we want to fix a broken tooth before this further damage can occur.

If you are in need of broken tooth repair, contact us right away. We will do what we can to get your mouth back to full function and health.

Chipped Tooth Repair | If you have recently experienced a chip, no need to worry. Many chips are minor and will not immediately cause infection. Simply call us when you can.

However, do not let it go untreated, especially if you begin to experience chipped tooth pain. Chips can potentially expose more of the inner tissues of the tooth than we first realize. Additionally, chipped teeth can continue to break or crack, creating damage where there previously was none.

In these situations, it is necessary to fix chipped tooth damage before it can worsen. For any questions about chipped tooth repair, don't hesitate to contact us, here at Blaisdell. 

Cracked Tooth Repair | Cracked teeth can often be repaired, but this type of damage has the potential to be very serious, depending on the location and depth of the crack. It can be especially difficult to self-diagnose the severity of a cracked molar.

In these cases, we recommend having a professional take a look as soon as possible. When you have received a crack in tooth areas that are difficult to reach, treatment may even require a cracked tooth extraction.

If you need us to diagnose and fix a cracked tooth, don't hesitate to contact us with any questions.
Treatments For Cracked Teeth/Chipped Teeth/Broken Teeth
There are several ways to fix a broken tooth or cracked molar. These include:
Cracked Tooth Extraction | If a crack in tooth enamel is too extensive to repair or too deep to reach, the tooth may need to be pulled. It cannot be left untreated. Otherwise, you risk infection. Removal can also relieve serious tooth pain caused by the broken pieces.
Dental Bonding | Bonding fills chips or cracks with a sturdy dental resin. This is a great way to fix chipped tooth damage or cracks that are relatively minor. It can even relieve chipped tooth pain by sealing the broken enamel.
Dental Crowns | Crowns are a replacement cap that can cover and seal off any damaged or missing enamel due to chips, cracks, and breaks. They are often used after cavity cleanings, root canals, and are excellent for chipped tooth repair.


Learn More About Dental Crowns

Dental Implants | When broken tooth repair proves impossible, such as when a cracked molar's damage is too deep, extraction may be necessary. After cracked tooth extraction, dental implants are an amazing way to replace missing teeth. Implants do this by completely replacing the broken or cracked teeth with a customized synthetic tooth structure.


Learn More About Dental Implants

Dental Veneers | For minor situations, veneers can be a great way to fix a cracked tooth. They can cover small chips, cracks, or breaks, which simultaneously seals off the broken enamel and gives a huge boost to your smile.


Learn More About Dental Veneers
Why Blaisdell Family Dentistry? 
We focus on giving you excellent dental care. Our goal is to treat every patient like a whole person — not just a name on a medical chart.
If you are experiencing chipped tooth pain or have questions about any treatments, don't hesitate to contact us today.