Single Tooth Replacement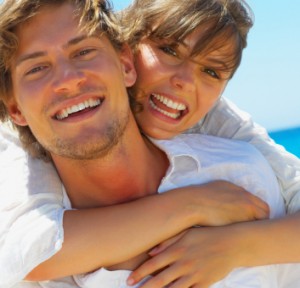 Do you have a missing tooth? Let us restore your smile with a durable and natural-looking dental implant. Designed to blend seamlessly with your natural teeth, our implants offer a permanent solution to single tooth loss.
What Is a Dental Implant?
Our dental implants are titanium posts that replace your tooth root, providing a strong foundation for a custom-designed crown. After placement, they naturally integrate with your jawbone, ensuring stability and preventing bone loss.
Benefits of Choosing a Dental Implant for Single Tooth Replacement: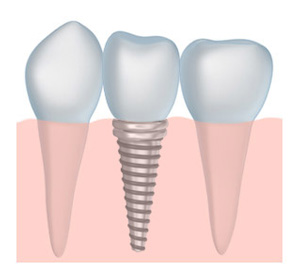 Opting for a dental implant when you have a single tooth missing offers multiple advantages that go beyond mere aesthetics:
Durability: Dental implants are renowned for their resilience and longevity. Unlike other dental prosthetics that might need replacement or adjustment over time, implants are designed to last for decades, making them a cost-effective solution. The implant integrates with your bone, akin to a natural tooth root, providing a stable base for the crown that will withstand the rigors of daily chewing and speaking.
Aesthetic Appeal: A gap in your smile can be a source of self-consciousness. Our dental implants come with custom-designed crowns that are indistinguishable from your natural teeth. Crafted from high-quality materials that mimic the translucency and shine of enamel, these crowns are color-matched and shaped to harmonize with your surrounding teeth, ensuring your smile looks as natural as possible.
Bone Preservation: One of the lesser-known yet critical benefits of dental implants is their role in preserving jawbone density. When a tooth is missing, the jawbone in that area can begin to atrophy due to lack of stimulation. Implants mimic the function of tooth roots, stimulating bone growth and maintaining the structure of your jaw, which supports facial integrity. This not only helps in retaining a youthful facial structure but also benefits overall oral health by maintaining the position of adjacent teeth and preventing further dental complications.
Choosing a dental implant for single tooth replacement, therefore, not only restores the functionality of your mouth but also contributes positively to your oral health and self-esteem.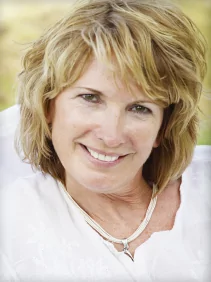 Multiple Tooth Replacement
Do you have several missing teeth? If multiple missing teeth are impacting your smile and dental health, we offer comprehensive solutions tailored to your needs. Whether through individual implants or an implant-supported bridge, we restore functionality and aesthetics.
---
Why Choose Dental Implants for Multiple Tooth Replacement?
When you're facing the loss of several teeth, dental implants stand out as the most robust solution for multiple tooth replacement, offering both functional and health advantages:
Integrated Solution: For multiple missing teeth, dental implants serve as an advanced and cohesive system. They are capable of anchoring dental bridges, eliminating the need for partial dentures. This integration ensures that your replacement teeth are secure and stable, allowing you to enjoy a natural bite and chew without worry. The implants function as roots that not only hold the bridge in place but also enable a distribution of biting forces akin to your original teeth.
Preserve Healthy Teeth: Traditional bridges often require the alteration of adjacent healthy teeth to serve as anchors. However, with implants, there's no need to grind down your remaining natural teeth, preserving their integrity and strength. This focus on conserving your oral health is especially beneficial in the long term, as it prevents weakening and potential loss of additional teeth.
Customized Treatment: Our approach to multiple tooth replacement with dental implants is highly personalized. We assess your individual needs to create a tailored treatment plan that aligns with your dental goals. Whether you're looking to replace a few teeth or a full arch, we design the prosthetics to fit seamlessly with your existing dentition, ensuring comfort, functionality, and aesthetics.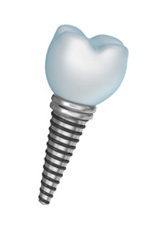 Choosing dental implants for multiple tooth replacement is not just about filling gaps in your smile—it's about restoring the full function of your mouth while protecting and preserving your oral health. With a commitment to personalized care, we ensure that your dental restoration enhances your quality of life and the longevity of your dental health.
Near Meridian or Eagle, ID? Replace Your Missing Teeth in Boise at Blaisdell Family Dentistry!
Join the community of satisfied patients who've regained confidence in their smiles at Blaisdell Family Dentistry. Located conveniently near Boise, Meridian, Nampa, or Eagle, ID, your new smile awaits. Call us to explore your tooth replacement options and embrace a life with a smile you're proud to share!