Teeth Whitening Dentist in Boise, ID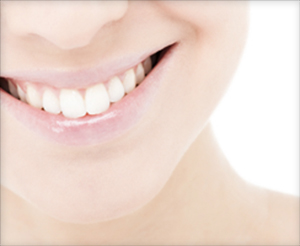 Teeth whitening is one of the simplest, most affordable and effective ways to immediately brighten your smile and improve your appearance in Boise. Stained and discolored teeth can be a major cause of embarrassment and cause people to hide their smile, avoid social functions, and suffer from low self-esteem.
Don't let this be you! Dr. Lynn and Craig Blaisdell offer Zoom® take-home teeth whitening kits that will give your smile new life AND fit in your budget.
THE TOOTH BLEACHING PROCESS
Tooth bleaching is a pretty straight forward process at our office near Eagle and Meridian ID. Zoom take-home teeth whitening helps you whiten teeth in three steps:
Dr. Lynn or Craig Blaisdell will custom fit tooth bleaching "trays" to your teeth to ensure a proper fit.
When you wear your tooth bleaching trays at your Boise home, you simply place the tooth bleaching gel in the trays before inserting. This tooth bleaching gel is the substance which will whiten teeth when the trays are worn.
Continue the teeth whitening tray and gel usage until your teeth reach their ideal color. Patients in the Eagle ID area can use the same trays and leftover teeth whitening gel to touch up your smile and whiten teeth when needed.
What are the Benefits of Tooth Bleaching?
Whiten Teeth: You obviously expect a teeth whitening treatment to whiten teeth. Our Zoom take-home teeth whitening system has a great track record and will enable you to whiten teeth the way you wish you could before — effectively and affordably.
Improve Confidence: An attractive smile is a prized possession today. Giving yourself a gorgeous smile will do wonders in boosting your confidence while you're out on the streets of Meridian ID.
Professional Opportunities: Studies confirm that a good looking smile can benefit you in the workplace. Utilize teeth whitening to give yourself a leg up.
Live Again!: Don't sit at your Boise home and hide your smile. Let our cosmetic dentist work with you to create a beautiful white smile so you can go out and live your life!
---
Want Whiter Teeth? Contact Blaisdell Family Dentistry Today!
Call, text, or email us to schedule a visit to our Boise office to learn more about teeth whitening. We'd be happy to help you brighten your smile! Ask about our general dentistry and restorative dentistry treatments as well!