Restorative Dentistry in Boise, ID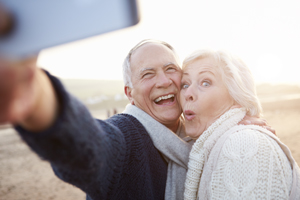 While cosmetic dentistry focuses on the aesthetics of a smile, restorative dentistry promotes the function of a smile. HOWEVER, a huge advantage of choosing Blaisdell Family Dentistry servicing Boise, Eagle and the Meridian ID area for your restorative dentistry needs is our ability to blend the artistic elements of cosmetic dentistry with the sound principles of restorative dentistry. For example, most any Boise dentist can place a dental crown or dental bridge, but placing a beautiful dental crown or dental bridge that others might not be able to tell is not your natural tooth is what Blaisdell Family Dentistry near Meridian ID offers.
Restorative Dentistry Procedures We Offer:
We offer the restorative dentistry procedures you would expect from a dentist near Eagle or Meridian ID, but with uncommon skill and expertise. Below is a list of some of our more popular restorative dentistry procedures with accompanying descriptions:
DENTAL CROWN | A dental crown is an artificial cap for teeth used to replace the visible portion of your tooth (above the gum line). Often, we can preserve a natural tooth root so all that is needed is the replacement dental crown. Our dental crowns are amazingly natural-looking and feel and function just like your natural tooth.


Learn More About Dental Crowns

DENTAL BRIDGE | A dental bridge is a series of connected artificial teeth that attaches to two support teeth or dental implants, forming a "dental bridge" to fill in missing teeth. As with our other services, the dental bridges we place are very natural looking and functional.
DENTURES | Dentures replace all of your natural teeth. Today's dentures are not what you may think though. The materials and techniques employed today result in a beautiful and natural looking smile. Be sure to ask us about implant supported dentures as well.


Learn More About Dentures

Bite Adjustment

---

Schedule a Restorative Dentistry Consultation in Boise!

To find out more about our restorative dentistry procedures in the Eagle, Nampa, or Meridian ID area, whether it is a dental crown or dental bridge, contact the Blaisdell Family Dentistry team in Boise today. Let us answer all your questions and help you schedule a visit.