Sleep Disorders in Boise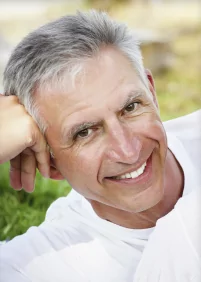 As Boise dentists, we understand the irritation of snoring for patients and partners alike. We also know that sleep apnea can be dangerous not only because patients stop breathing for short periods of time but also because sleep disorders can affect the overall health of the individual. We work with our patients and their general practice doctors to provide solutions for snoring. We are based in Boise and are easily accessible to patients living in Eagle and Meridian, ID, as well.
Quality Sleep Apnea Treatment
Patients with obstructive sleep apnea have a condition in which soft tissues at the back of the throat completely close off the airway so that air can't get into the lungs which causes sleep disorder. When the airway is blocked, it reduces the amount of oxygen that reaches the brain and the body. When that happens the brain sends a message that tells the muscles in the airway to tighten up and unblock the airway. This leads to a repeated cycle of blocking and unblocking of the air passageway that causes a person to wake up resulting in sleep disorder.
Symptoms of obstructive sleep apnea include:
Loud snoring
Restless sleep
Interrupted breathing throughout the night
Daytime sleepiness
Personality changes and irritability
Poor memory and difficulty concentrating
Sleep apnea is also associated with high blood pressure, heart problems, and stroke.
Snoring Treatment
Snoring affects 67% of all adults. Snoring can cause disruptions in sleep for the snorer and for their sleeping partners and it can lead to health problems. Snoring is the harsh sound that happens when the tissues at the back of the roof of the mouth vibrate against the back of the throat.
During sleep, the tongue, throat tissues, and the muscles that line the airway relax causing the airway to narrow. As the air passes through the narrower airway the tissues vibrate against each other and create a snoring sound that can be quite loud during sleep.
Treatment Solutions at Blaisdell Family Dentistry
When you request treatment for common sleep disorders we take a thorough medical history and evaluate your head, neck, and throat to assess the severity of your condition. This information is correlated with additional testing to establish an accurate diagnosis. We also work with your physician to determine the best treatment plan. Our treatments include the following:
Oral Appliance: Oral appliances for sleep apnea are custom-fitted mouthpieces that resemble sports mouthguards or orthodontic retainers. They function by either advancing the position of the jaw slightly forward or by holding the tongue in a certain position, which can prevent the airway from collapsing during sleep. This not only reduces the frequency of apneas but also diminishes the loudness and frequency of snoring. The effectiveness of these devices can be a life-changing treatment for those suffering from mild to moderate obstructive sleep apnea, and they are often recommended for patients who have difficulty tolerating CPAP therapy. If you choose this treatment, we work with you and monitor your progress over a period of months to make the device is working properly and improving your snoring or sleep apnea and then we see you again once a year to check your progress.
CPAP Machine: Depending on the severity of your sleep apnea you may require additional medical intervention with a CPAP breathing machine. Continuous Positive Airway Pressure (CPAP) machines are one of the most common and reliable treatments for moderate to severe sleep apnea. They work by delivering a steady stream of pressurized air through a mask that covers the nose, or the nose and mouth. This airflow keeps the airway open throughout the night, thereby preventing apneas and snoring. CPAP machines are adjustable and can be set to the pressure needed to maintain each individual's airway, ensuring a personalized treatment. With consistent use, CPAP therapy can greatly improve sleep quality and overall health, though it may take time for patients to become fully comfortable with the device. We will work in tandem with your medical doctor for this treatment.
Find Out If Sleep Apnea Is Causing Your Snoring in Boise Today!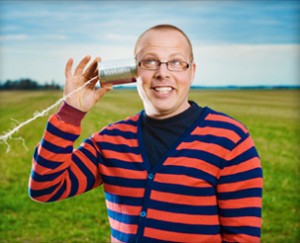 If you or your partner is experiencing snoring please call, text, or contact us using the form on this page. We help patients throughout the Boise, Meridian, and Eagle, ID areas take control of their sleep disorders.