Providing Quick Emergency Dentistry Services In Boise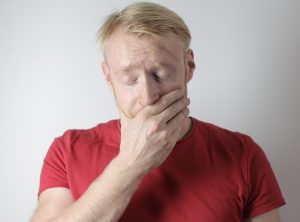 Blaisdell Family Dentistry provides exceptional emergency dentistry services to patients in the Boise, Eagle, and Meridian ID area. When you injure your teeth or gums, it can cause serious pain and discomfort. If you have experienced dental trauma or you are suffering from a toothache or other tooth pain, contact our Boise dentist office immediately so that we may determine if you need to be seen right away. Waiting too long after a dental emergency can increase the chances of permanent tooth damage, as well as the need for more extensive treatment later on. Dental emergencies are very common and our office near Eagle ID is here to help you through your emergency. We make our very best effort to see emergency dentistry patients quickly and in many cases, we are able to see and treat them on the very same day. 
Here are some things you should do in the event of an accident or dental emergency to ensure the best possible outcome when you do come in for dental treatment.
Save any pieces of the tooth that you can. Rinse your mouth and the broken pieces of tooth of any debris. If there is bleeding, place a piece of gauze over the area and apply pressure for about 10 minutes or until the bleeding stops. To reduce swelling and tooth pain, use a cold compress and place it against the outside of the mouth, cheek, or lip near the broken or chipped tooth.  Call us if you have severe tooth pain and are in need of immediate a dental emergency appointment.
Casey P.
---
"My girlfriend was involved in a bicycle accident in which she chipped 2 teeth, cracked another and put a huge gash in her lower lip. We called 4 emergency dentists, of which Dr. Craig was the only one to return our call. He met us at his office and patched her up like a champ. We'll always be grateful, great work!"
Knocked-Out Tooth & Lost Teeth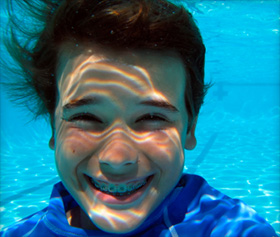 Collect the tooth, if you can find it. Hold the tooth by the crown (the part of the tooth you see in your mouth) and rinse off the tooth root if it is dirty. Be very careful and do not scrub it clean. You don't want to remove any of the attached tissue fragments so just rinse it carefully.  Try to put the tooth back in place and make sure it is facing the right way. Don't force it into the socket. If you can't reinsert the tooth, place it in a small cup of milk or a cup of water that has a pinch of table salt in it. Call us to get emergency dentistry services as soon as possible because the best chance to save the tooth is to get it back into the socket within an hour of the time it was first knocked out.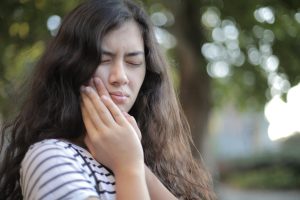 If you are having a lot of tooth pain, use a cold compress or cool ice pack on the outside of the mouth, or cheek nearest to the area where the tooth pain is the worst. You may also take a pain reliever like Tylenol or Advil if you need it and call our emergency dentist to schedule an appointment. A toothache can be more serious than just general tooth pain and can potentially lead to a tooth infection or what is known as a dental abscess. These dental conditions often require more serious procedures when left untreated, and so it is best to see a dentist right away.
---
Helping With Your Dental Emergency Near Meridian ID
If you have experienced a dental emergency, call us right away, so we can get you into our Boise office as soon as possible, and discuss treatment. 
If we cannot see you, we will refer you for care. If it is after hours you will be directed to the nearest dental emergency or emergency dental care center in the Boise, Eagle or Meridian ID area .