Cosmetic Dentistry Solutions In Boise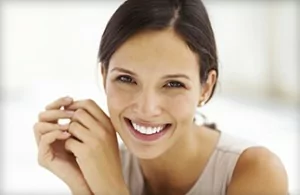 Your smile can say a wealth of things about you and it is perhaps one of the most effect nonverbal communication tools. High quality aesthetic dentistry provided by our cosmetic dentist helps you create and keep a healthy, gorgeous and engaging smile in Boise.
If you do not have a perfect set of pearly whites, know that it is not the end of the world! Due to the growing accessibility of cosmetic dentistry, you too can have a smile many think only celebrities can have. Cosmetic dentistry (A.K.A. aesthetic dentistry) covers a wide range of treatments including dental implants, porcelain veneers, dental crowns, teeth whitening, dental bonding, and dental fillings. We offer all of these treatments to Eagle and Meridian ID patients in the surrounding areas.

Our Cosmetic Dentist Creates Beautiful Smiles For Patients In Eagle ID
DENTAL IMPLANTS | Dental implants are titanium alloy posts that replace your natural tooth root if you are missing it or need it replaced. Dental Implants are given by our cosmetic dentist and are permanent and extremely durable.
PORCELAIN VENEERS | Porcelain veneers are thin shells that are affixed to the surface of a tooth to correct a misshapen, damaged or discolored tooth. Cosmetic dentist Dr. Blaisdell near Eagle ID, places porcelain veneers that are remarkably natural looking and instantly improve the aesthetics of your smile.
PREPLESS VENEERS | Prepless veneers are very similar to porcelain veneers except they don't require the same prep work (drilling and enamel removal) associated with porcelain veneers. Both porcelain and prepless veneers are very popular aesthetic dentistry treatments we offer at our office near Meridian ID.
TEETH WHITENING | You would be hard pressed to find a cosmetic dentistry (or aesthetic dentistry) treatment that can improve your smile as quickly and affordably as teeth whitening. A bright white smile takes years off your face and increases your attractiveness.
Whatever your cosmetic dentistry needs, Blaisdell Family Dentistry near Meridian ID and Eagle ID has you taken care of. Call our cosmetic dentist office in Boise today to learn more about our cosmetic dentistry procedures. Aesthetic dentistry changes lives and cosmetic dentists Dr. Lynn Blaisdell and Dr. Craig Blaisdell are the best at what they do!