Providing Advanced Dental Laser Treatment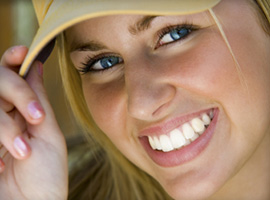 Blaisdell Family Dentistry provides professional dental laser services in the Boise, Eagle, and Meridian, ID, areas. Our dental laser dentists, Dr. Lynn Blaisdell and Dr. Craig Blaisdell have specialized training so they can bring you the best treatment available. Laser dentistry has been around since the mid-1990s.
At Blaisdell Family Dentistry, our adoption of laser technology isn't just about advanced tools—it's about delivering a compassionate and understanding dental experience. Our pledge to you is to enhance your oral health with the delicate and precise capabilities of laser dentistry. Here are the diverse ways we harness this technology for your benefit:
Tooth Decay Treatment: Our dental lasers meticulously remove decay and prime the enamel for fillings, with the added ability to strengthen the restoration through curing.
Gum Recontouring: We use lasers to artistically reshape your gums, enhancing your smile or facilitating other dental procedures like root canals.
Frenectomy Procedures: For issues like a gap between teeth or restricted tongue movement, we skillfully perform frenectomies, restoring proper function and alignment.
Tissue Biopsies and Lesion Removal: Suspicious or problematic tissues are gently removed with our lasers, allowing for rapid healing and less discomfort during recovery.
Enhanced Teeth Whitening: Our laser-assisted teeth whitening process activates the bleaching solution, significantly speeding up your journey to a brighter smile.
Each of these services is performed with a personalized touch, ensuring your visit to us at Blaisdell Family Dentistry is as comfortable as it is effective.
Advanced Laser Dentistry in Boise
Lasers work by using light energy. When laser dentistry is used in surgical and dental procedures, the dental laser works as a cutting instrument or a vaporizer of tissue it comes in contact with. Another way our laser dentists use lasers in dental procedures is to "cure" or harden fillings or to strengthen the bond between veneers and the tooth or fillings and the tooth.
For decay removal and cavity fillings, water lasers combine light and water and deliver great results without pain. Our patients like our laser dentist because they feel really comfortable and usually the dental procedure goes by more quickly. We are happy to walk you through the process and explain exactly how we will use dental laser technology if we think it is the best solution for your situation.
Benefits of Laser Dentistry
In our family at Blaisdell Family Dentistry, we've embraced laser technology with enthusiasm because we see every day how it transforms your dental experience. With a gentle touch and precise outcomes, it's our way of ensuring you receive the highest standard of care. Let me share with you the benefits that our patients enjoy:
A Comfortable Approach: Our lasers work so gently that many of our patients can say goodbye to the anxiety associated with anesthesia. It's often unnecessary, which means fewer injections and a more relaxed experience.
Ease for Anxious Patients: We understand that dental visits can be daunting. That's why we've replaced the whir of the drill with the quiet hum of our lasers, helping to calm even the most nervous visitors to our office.
Minimal Recovery Time: The pinpoint accuracy of our lasers minimizes the impact on your gums, leading to notably less bleeding and swelling. This means you can get back to your day with little to no downtime.
Preserving Your Natural Smile: When we remove decay, our lasers allow us to be incredibly conservative, protecting your healthy tooth structure and maintaining the strength and integrity of your natural teeth.
Embracing laser technology allows Blaisdell Family Dentistry to offer these benefits, ensuring that your dental care is not just effective, but also as comfortable and anxiety-free as possible.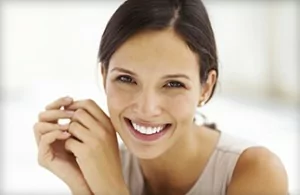 Contact Our Office Today to Discover Laser Dentistry Treatments in Boise
At Blaisdell Family Dentistry, we're not just using advanced technology; we're providing a caring and empathetic experience that puts your comfort at the forefront. It's our commitment to you—to enhance your dental health with the gentle precision of laser dentistry. Visit us today for laser dentistry services in Boise, Eagle, Nampa, or Meridian, ID.