WHAT IS SEDATION DENTISTRY?
A frequently asked question among those who first learn about sedation dentists is "What is sedation dentistry?" Sedation dentistry is the term applied to the efforts made by sedation dentists to make a dental visit as comfortable as possible for the patient. Sedation dentists' focus on comfort has earned sedation dentistry the descriptive nickname "pain free dentistry".
Who is a Candidate for Sedation Dentistry?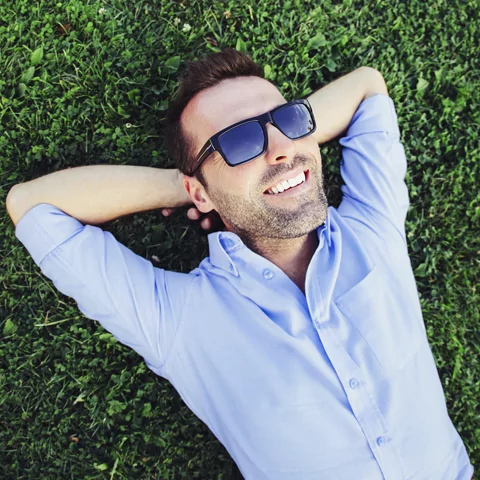 Though nearly all of our patients at our office near Eagle and Meridian ID are candidates for pain free dentistry, it's standard that your sedation dentists meet with you first to ensure there is no health hazard.
Our pain free dentistry patients typically experience one or many of the following:
Dental anxiety
Trouble sitting in a dental chair for longer lengths of time
Fear of needles
Traumatic past dental experiences
Low pain threshold
Heightened sensitivity when in the dental office
Sedation Dentistry Techniques We Offer:
Our sedation dentist utilizes three primary safe and effective pain free dentistry options.
LAUGHING GAS | Laughing gas is commonly used to help patients "take the edge off" their visit and help them feel relaxed during treatment. Laughing gas is administered via a small breathing tube placed under the nose. Laughing gas is probably the most commonly used sedation dentistry option.
ORAL CONSCIOUS SEDATION | Oral conscious sedation is perhaps one of the simplest ways to ease patient anxiety. It is simply a pill administered orally before treatment. This sedative will cause you to feel completely comfortable and calm during your visit.
GENERAL ANESTHESIA | General anesthesia is used not only for complex dental treatment, but is also occasionally recommended for children and adults who experience acute dental anxiety. This is the only form of sedation where the patient is fully asleep.
---
My father in law has always had a fear of dentists. To the point that he has panic attacks and refuses to go until something is seriously wrong… we had to sedate him in order to get him through the front door. After just a few visits he was able to go to the office without medication and didn't have anxiety attacks. I attribute this to the fact that Dr. Blaisdell scheduled a meeting with him first where they just chatted and got to know each other and didn't even look in his mouth the first appointment. He built up the trust before getting down to business. I refer people often because they are a wonderful group and I know my friends and family will always be in good hands with them!

M. Turner
---
Afraid of the Dentist? Fear No More – Experience Pain Free Dentistry in Boise!
Our sedation dentists in Boise change lives by enabling patients to receive the dental care they need when they might otherwise avoid it. If you have the question "What is sedation dentistry?" please call, text, or email to schedule a sedation dentistry visit with our dentist near Meridian, Nampa, and Eagle ID.