Boise, ID, Frenectomy Dentist
We are proud to provide our patients with high-quality laser dentistry. Just one of those services we offer is oral surgery for frenum removal or reduction. Blaisdell Family Dentistry offers laser frenectomy surgery here at our office near Nampa, ID. We also proudly provide laser frenectomy services to patients from Nampa, Meridian, and Eagle, ID.
What Is Frenum Surgery?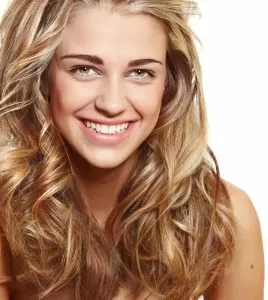 You may have heard the phrase "tongue-tied" before. This refers to a condition where the tongue's mobility has been limited by its frenulum or frenum.
Frena are folds of thick tissue that are found in several parts of the mouth. When these frena are too long or thick, they can stop the tongue or lips from moving as much as they need to in order to function well. Thus the term, "tongue-tied." Tongue ties and lip ties are common medical conditions that can affect everything from clear speech to the ability to eat without complication. 
Laser frenectomy surgery—also called a frenectomy or "tongue tie surgery"—can remedy this by shortening the frenulum and restoring oral mobility.
Types of Laser Frenectomies in Boise, ID
The frenum is a tissue membrane that connects one area within the mouth to another. As mentioned above, there are a number of different types of frena in the mouth, all of which can cause different issues for different people. A frenectomy is a very common laser dentistry procedure that removes one or both frena in order to increase the mobility of your mouth for talking, chewing, and other important functions.
Laser Labial Frenectomy
A labial frenectomy will shorten or remove a lip tie. The labial frenulum can be found between the upper lip and the gums. When this tissue is too large, it can create potentially severe hygiene difficulties and articulation troubles. Labial frenectomy surgery removes any problematic area, thus improving the health of both your teeth and gums. Call our dentist in Boise to schedule a laser lip-tie release procedure with Dr. Blaisdell, and his expert dental team.
Laser Lingual Frenectomy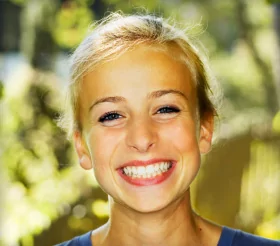 A laser lingual frenectomy deals specifically with tongue ties and related issues. The lingual frenulum is the tissue that attaches your tongue to the floor of your mouth. Normally this helps the tongue to remain mobile while also keeping it in place. However, when the tissue is too thick or too long, it can stop the tongue from aiding with proper swallowing and create difficulties with the articulation of many sounds. A laser lingual frenectomy will use the latest in laser dentistry techniques to shorten or remove the problematic parts of the frenum. This will loosen the tongue and free it up from any tongue tie you may be experiencing.
Infant Frenectomy in Boise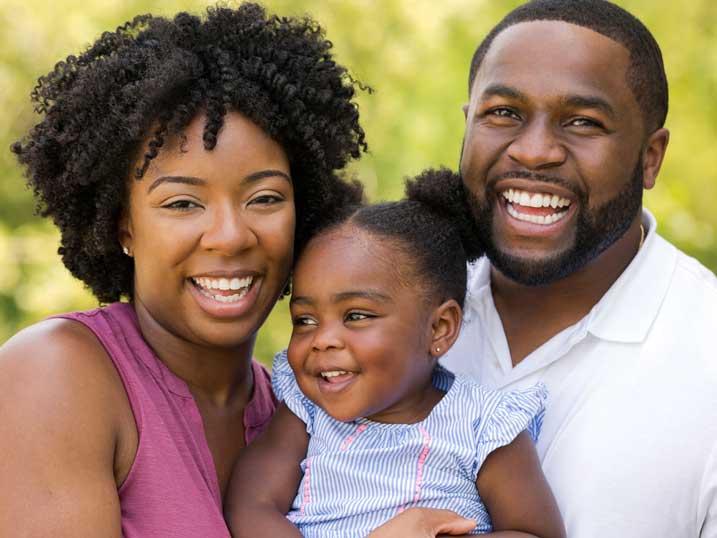 Blaisdell also uses these laser treatments for high-quality pediatric dentistry. A baby or infant who is tongue-tied or lip-tied may suffer from the condition much more than an adult. This is because, in infants, these issues can actually cause difficulties with feeding. An overly-tight lingual frenulum can cause problems with latching or swallowing, and therefore also with weight gain and nutrition. In such a case, frenum removal, or at least a shortening through a laser lingual frenectomy, may be necessary to help your child eat and grow properly. 
The frenectomy for children and babies procedure is fast and virtually painless so it does not require anesthesia. An infant frenectomy is a minimally invasive procedure and your child will be able to resume feeding right away with more.
---
The Benefits of Laser Frenectomy
Frenectomies help adults and children alike make the best of their oral health. Doing this treatment with dental lasers is just one more added perk of getting your treatment done at Blaisdell Family Dentistry. Laser dentistry is great for your oral health and also comes with the following benefits to your treatment:
Minimally Invasive: Unlike traditional surgery, laser frenectomy causes less trauma to the tissue, which means less pain and quicker healing.
Precision and Control: Laser technology allows Dr. Blaisdell to perform the procedure with extreme precision, preserving healthy tissue while treating the frenum.
Reduced Bleeding and Infection Risk: The laser cauterizes as it cuts, reducing the risk of bleeding and infection significantly.
Faster Recovery: Patients typically experience a much faster recovery time with laser procedures compared to traditional surgery.
Why Blaisdell Family Dentistry?
Blaisdell is 100% committed to quality, from pediatric dentistry to oral surgery and laser dentistry. That includes top-notch frenectomies. Whatever your needs are, we stand ready to fulfill them through highly-trained staff, modern techniques, and state-of-the-art technology.
If you have any questions about frenum surgery or if you would like to schedule an appointment, feel free to contact us.