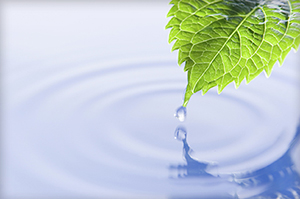 Laughing gas is probably the most well-known sedation dentistry option. Those with a fear of the dentist love the effectiveness of laughing gas in helping them feel relaxed during visits to our Boise office. Though the name sounds silly, laughing gas actually enables patients to enjoy their treatments.
What Is Laughing Gas?
Laughing gas, scientifically known as nitrous oxide, is a mild sedative agent that safely and effectively manages pain and anxiety during dental treatment. Administered through a comfortably fitting mask that rests over your nose, it allows you to breathe normally while the gas takes effect.
Unlike other sedation methods, laughing gas doesn't put you to sleep; instead, you'll likely feel a wave of lightness or tingling sensations in your limbs, with a comforting, blanket-like calmness enveloping your senses. This immediate sense of well-being helps even the most anxious patients let go of their fears. Furthermore, one of the significant advantages of laughing gas is that its effects are reversible, and you can return to your daily routine immediately after the procedure.
At Blaisdell Family Dentistry, we find that patients are pleasantly surprised by how serene they feel during their dental treatments with the aid of this safe and time-tested sedation option.
---
"I have been coming to Blaisdell Family Dentistry for about seven years now. I used to suffer from dental anxiety but Dr. Blaisdell and his staff have helped me feel at ease and have made my visits pleasant. That is saying a lot! I don't dread going to the dentist anymore!"

AARON B.
Advantages of Laughing Gas in Boise
Understanding the benefits of laughing gas can be the first step toward alleviating any apprehension you may have about dental procedures. At Blaisdell Family Dentistry, we're dedicated to ensuring our patients' comfort and peace of mind, which is why we offer laughing gas as a reliable and patient-friendly option for sedation. Here's a closer look at the specific advantages that make laughing gas an excellent choice for many of our patients: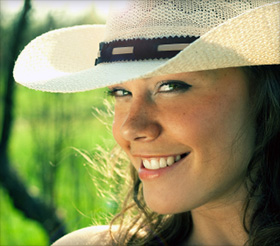 Rapid Effect: Within a few breaths you will feel the calming sensation of the laughing gas. If you have a fear of the dentist, you may feel your fear of the dentist leave you within seconds.
Multiple Levels of Sedation: The level of sedation can be changed from moment to moment, allowing the patient to choose the desired level of calmness.
No Hangover: After the laughing gas administration at our office near Meridian, ID, you won't feel any negative side effects. You can drive home immediately after treatment with no impairment.
No Injection: Since the gas is administered through the nose, no needles are necessary. This is a huge benefit for those with a fear of the dentist and/or needles.
Safety: Laughing gas is extremely safe and has been utilized successfully millions of times.
As you consider your sedation options at Blaisdell Family Dentistry, keep in mind the simplicity and efficacy of laughing gas. Our caring team is here to answer any questions and guide you through each step, ensuring your dental experience is as comfortable and worry-free as possible. With laughing gas, you can sit back and relax, knowing that your dental health is in good hands. Whether you're visiting us from Eagle, Meridian, or anywhere in the Boise area, we're here to make your dental care experience positive and stress-free.
Dental Anxiety No More—Contact Us About Laughing Gas Dentistry Today!
If you have a fear of the dentist in the Boise, Meridian, or Eagle ID area and are worried about the possible pain you can experience when you visit the sedation dentist, ask about laughing gas! It can help you relax, reduce anxiety, and feel comfortable during the entire dental sedation procedure. Call and set an appointment now!