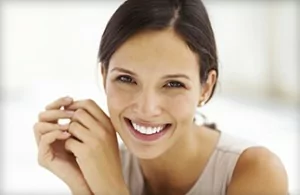 Our general dentistry services focus on oral health promotion and disease or issue prevention for patients in the Boise, Eagle, or Meridian, ID, area. A routine dental hygiene appointment includes a complete oral health exam and oral cancer screening. We also check the health of your teeth, including decay, as well as the health of your gums to ensure there is no gum or periodontal disease present.
Our gentle dental approach is perfect for children. We make dental hygiene visits fun and interesting and take the time to teach your little ones about how to brush and floss their teeth to maintain optimal oral health.
General Dentistry Treatments We Offer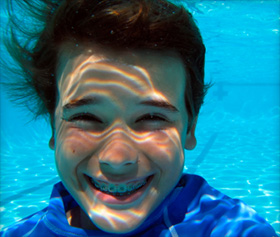 Dental Hygiene | Dental hygiene visits are critical to maintaining optimal oral health. We encourage our patients to undergo routine dental hygiene visits which include cleanings, digital x-rays, and oral cancer screenings.  Too many people wait until they have cavities, or other dental problems to come in for a visit to our office near Eagle, ID. Dental hygiene visits make it possible to prevent major dental issues and bypass the pain and expense associated with neglected teeth.
Deep Scaling and Root Planing | Deep scaling and root planing are treatments used to address periodontal gum disease. The scaling removes bacterial deposits and planing smooths the root surfaces to promote gum healing and general oral health.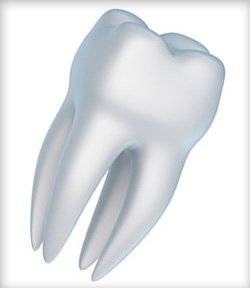 Oral Cancer Screening | Regular oral cancer screenings are vital to early cancer detection. We check you for any oral abnormalities that may indicate cancerous growths using state-of-the-art technology and also note any abnormalities around the mouth, jaw, and neck. Oral cancer screening saves lives.
X-Rays | X-rays are used as part of our general dentistry exams. They allow us to see the big picture including activity occurring below the teeth and gums. Oral health issues like cavities, wisdom teeth, cancerous or benign growths aren't visible to the naked eye and require x-rays to properly diagnose. According to the American Dental Association, dental x-rays help identify the following conditions:
Areas between the teeth or fillings that are plagued by decay
Bone infections
Developmental issues
The Importance of Preventative Dental Checkups
At Blaisdell Family Dentistry, we believe that preventative dentistry is the foundation upon which lasting oral health is built. It's not just about treating problems as they arise; it's about preventing them from developing in the first place. Our comprehensive preventative care strategy is designed to protect our patients' smiles, ensuring that they continue to shine brightly for years to come. Here are the key reasons why preventative dentistry is so important:
Early Detection: Regular check-ups enable us to catch potential issues before they escalate, saving you from more complex treatments later on.
Cost-Effectiveness: Prevention is invariably more affordable than the cure. By avoiding decay and gum disease, you avoid the need for costly procedures.
Education: Understanding the best practices in oral hygiene empowers you to take control of your dental health every day.
Long-Term Health: Good oral health is a critical component of overall well-being, as dental issues can impact other areas of the body.
Confidence and Comfort: A healthy mouth is a comfortable mouth—allowing you to speak, eat, and smile with confidence.
Our role in your preventative dentistry journey is to provide not only the professional care required to maintain dental health but also the knowledge and resources to sustain it. From individualized hygiene advice to the latest in dental technology, we ensure that you have everything you need to keep your smile at its best.
Keep Dental Hygiene in Check at Blaisdell Family Dentistry in Boise
We offer all the general dentistry services you would expect from a general dentistry practice—and even the unexpected (like oral cancer screening). Your oral health is our top priority and we invest the time, resources, and energy needed to provide the highest quality general dentistry care available. Schedule a visit today at our Boise office, near Meridian and Eagle, ID, to find out why so many make Blaisdell Family Dentistry their general dentistry partner.