In partnership with 107.9 Lite FM
Christmas Wish received at Lite FM on Tuesday, December 7, 2010.
My son is 34 years old and slightly challenged. I have always taken care of him but I was laid-off permanently from my office job over one year ago and we have been struggling ever since. I have recently taken a job as a caregiver for an 84 year old lady. It doesn't pay much but we get to live with her free which relieves the stress of having to pay rent. I have found that it is difficult to get a job at my age. Every single one of Josh's teeth is bad. He is in pain much of the time, he can't eat most foods (his teeth break off) and he is embarrassed to smile. Terry Reilly Dental pulled a few of his teeth for free but now we have to pay. They did a workup and he needs all of his teeth on the top and 7 teeth on the bottom pulled with dentures and a partial. The cost will be $2,400.00 and they want that pain in full up front before they will even start the work. They might as well be asking for a million dollars. Josh has no income and we barely survive on my pay. We are living on $800 per month. I have contacted regular dentists and they tell me to apply for Care Credit. My credit is shot since I lost my job and I don't qualify. I have tried every agency in the county, I have even written to the mayor and the governor. There is no help out there for my son other than Terry Reilly Clinic at their discount. I cry at night trying to think of ways to come up with the money to help him be out of pain. It breaks my heart. I have been fighting for a year to get him help that we can afford. This is it. God bless your station for helping the less fortunate. I am crying right now at the happy possibility of my son getting the help he so desperately needs. I am at my wits end… I just don't know where to turn. Please, I am begging you for my son.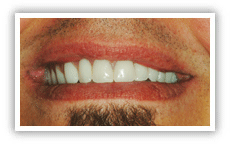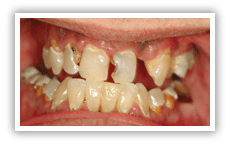 Blaisdell Family Dentistry along with Excel Dental Lab provided the dental care that Josh needed without any cost to the patient or family. Josh now has the capability to eat a normal healthy diet and loves to smile. Every time he comes into our office he has one HUGE smile on his face, which we love to see!!