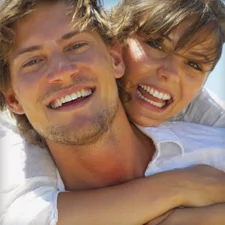 Dental anxiety has met it's match! Intravenous sedation (also known as IV sedation) is a safe, effective and comfortable way to overcome the most intense dental anxiety and get you the dental care you need.
THE IV SEDATION PROCESS FOR PATIENTS IN BOISE
Though IV sedation is safe for almost everyone, it is still necessary for you to meet with Dr. Blaisdell to make sure there are no potential health risks for you. IV sedation is a form of sedation dentistry administered through a needle in either your arm or hand. The sedative is immediately felt, helping you go into a deep state of relaxation (dental anxiety free). As soon as your treatment at our office near Eagle and Meridian ID is complete, the IV sedation needle will be removed and you will start to "come to". You will need a ride home as the effects of IV sedation can last a couple hours after your visit to our Boise office.
INTRAVENOUS SEDATION BENEFITS
Fewer Visits: Intravenous sedation enables our patients to get more dental care in fewer visits. When dental anxiety is removed, a patient can sit and be treated comfortably for a longer period of time.
Proven Safe: Intravenous sedation has a long track record of safety and success. We strive to set our patients at ease by letting them know that intravenous sedation is NOT a risky procedure.
Remain Conscious: Intravenous sedation does not put you all the way under. You will still be conscious and able to respond to our doctor and team.
Overcome Dental Anxiety: We understand dental anxiety is real. Intravenous sedation enables our patients near Meridian ID to overcome dental anxiety and get the care they need.
Effective: Intravenous sedation is phenomenal at relaxing our patients and helping them feel completely calm and comfortable during Boise treatment.
Near Meridian or Eagle, ID? Schedule an IV Sedation Appointment in Boise
Is IV Sedation for you? Find out by contacting sedation dentist Dr. Blaisdell today. We would like to hear about your dental anxiety and provide you a great solution for overcoming it in the Boise area, including Meridian and Eagle ID.